FX Truck Center
Contact Us
At FX Truck Center, no job is too big or too small. We provide 24/7 roadside service, so if you're in immediate need of help, please call us. We will get you taken care of quickly as possible.
If you're interested in ongoing service needs or you have a large fleet of trucks, please call us now or send us an email. We'd love to work together to develop a great partnership.
Visit our terminal:
3809 NW 11th St
Ocala, FL 34482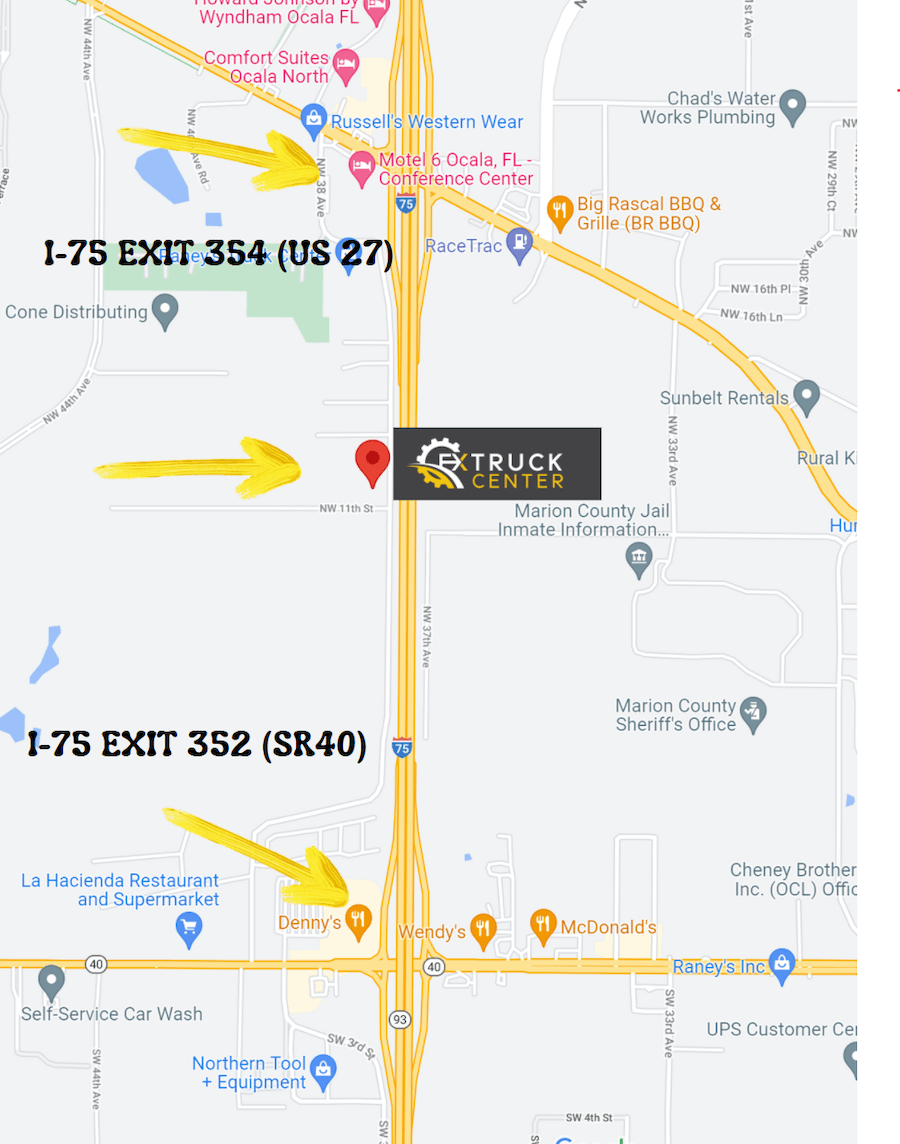 Close Access to I-75

FX Truck Center is conveniently located on the corner of NW 11th St and NW 38th Ave.
We are 1 mile south of US 27 (I-75 exit 354) and 1.3 miles N of State Road 40 ( I-75 exit 352).
View our pin on the map to see just how convenient our location is for over-the-road truck drivers.
From oil changes to engine rebuilds,
we do it all.

Call us. There's nothing we can't do.